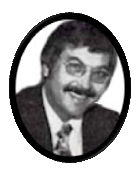 John Parraz, Association Co-Founder of the National Latino Peace Officers Association
Founder of the Sacramento NLPOA Chapter
End of Watch - March 31, 1979

John Parraz, passed away Saturday March 31, 1979. With his passing away there also passed on an extra ordinary human being. John was very much NLPOA and the Latino Peace Officers were there to give him "una buena despedida" to a very dear Carnal. John belonged to the community and his community responded like they responded for his awards ceremony con mucho amor. They gave him "La Despedida" with much love and respect.


John was a deputy Sheriff for Sacramento County. He gave more to his job and department then just eight hours, he gave himself. He was proud to be in law enforcement and had just been promoted to Sergeant. His fellow workers respected John and they along with his boss Sheriff Lowe were there to say their farewell. John loved his Mexican culture and lived it with a lot of gusto. Mariachis were there to give him their last good-buy in the way John lived, with gusto for life and his people.


John's family was also there missing and loving him. Their grief was made a little more bearable by the great outpouring of love expressed by everyone he touched. It's impossible to express what John meant to each of us individually. Few can doubt that he has left his impressions and ideas with us. We will continue with his ideas and dreams which is the way he would have wanted it.
Yes, we should continue, but Carnal you will be missed.