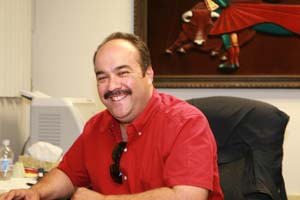 Sacramento NLPOA
Sergeant Rafael Rodriguez, Senior Advisor to Sacramento NLPOA
Rafael is the Chapter contact person:
Email:sacramento.lpoa@gmail.com
Sacramento NLPOA Membership Application
Sacramento NLPOA, since the early 1970's, has sponsored numerous community programs to make Sacramento a better place to live. Citizenship programs, mentor programs, reading programs in our elementary schools, training programs for individuals looking for a career in law enforcement and promotional workshops for our police and sheriff's departments.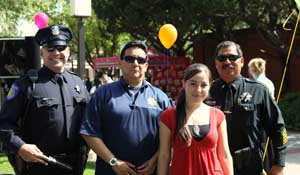 Sacramento NLPOA
Every year Sacramento NLPOA works the career fair at
Sacramento City College to encourage students to consider a career
in law enforcement and to participate on our scholarship program.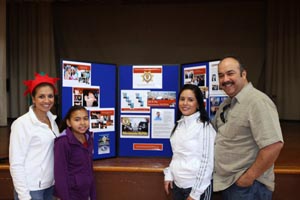 Sacramento NLPOA
Every year Sacramento NLPOA works in partnership with the SSD's Toy Project to provide toys and food baskets to families in the Sacramento Area.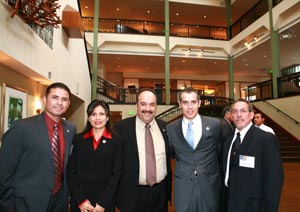 Sacramento NLPOA
Sacramento NLPOA has sponsored numerous fundraising events and provided thousands of dollars in scholarships to deserving students in the Sacramento area.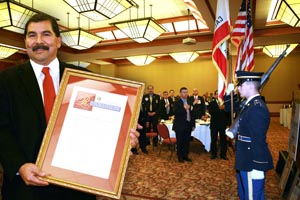 Sacramento NLPOA
February 27, 2010 the Sacramento NLPOA Chapter received a California Senate Resolution/Commendation. WHEREAS, The contributions Sacramento NLPOA has made to the local area are invaluable, and reflect an organization devoted to the highest ideals of community service, from the Honorable Gilbert Cedillo, 22nd Senatorial district.
A job well done!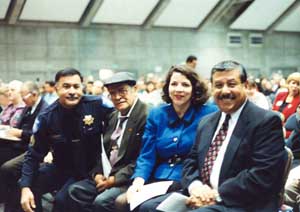 Sacramento NLPOA
Sergeant Andrew Cruz, Jamie Escalante, Senator Deborah Ortiz & Mayor Joe Serna
On this day 4,000 people became United State Citizens, with the help of
Sacramento NLPOA.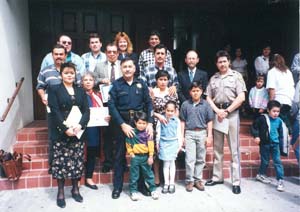 Sacramento NLPOA
Hispanic Academy, done in Spanish, sponsored by Sacramento NLPOA
All charitable donations and memberships are tax deductable. The Sacramento Chapter is a 501 C (3) Non Profit Organization. Just fill out our membership application and mail in your membership. Membership Application
Sacramento NLPOA
National Latino Peace Officers Association
- Sacramento California -
P O Box 161025
Sacramento CA 95816
Contact US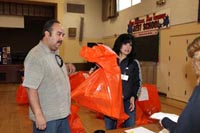 Sacramento NLPOA
Provides food baskets to families during Christmas Holidays

Sacramento NLPOA
Conducts Reading Programs
at local elementary schools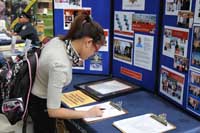 Sacramento NLPOA
Recruiting students at Sacramento
City College.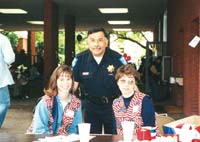 Sacramento NLPOA
Citizenship Day at Sacramento City College, sponsored by
Sacramento NLPOA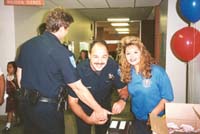 Sacramento NLPOA
Finger-Printing, Community Program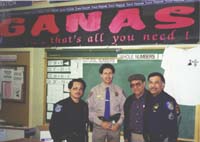 Sacramento NLPOA
Sacramento NLPOA Mentor Program with Jamie Escalante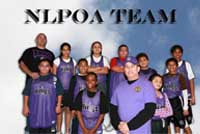 Sacramento NLPOA
Basketball Team, Coach
Officer Sal Rendone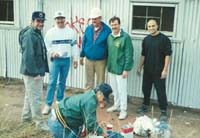 Sacramento NLPOA
Anti-graffiti Program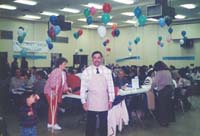 Sacramento NLPOA
Annual Carnite NLPOA Dinner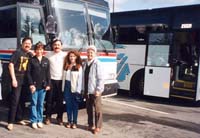 Sacramento NLPOA
Annual Bus Trip to Reno